🌱 The end of the beginning for Fintech in Ag retail? 🛒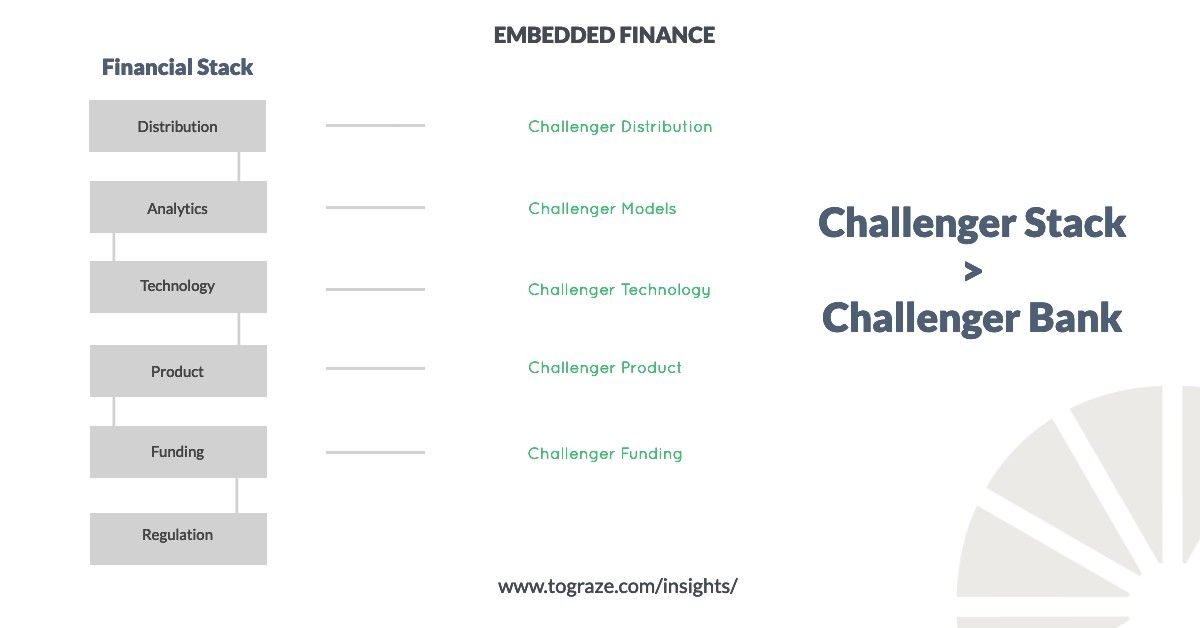 Welcome back to the Agri Fintech Newsletter and a warm welcome to the 27 new subscribers since my last issue.
Some programming notes
1️⃣ I have changed the email address that the Newsletter comes from for subscribers.
📩 Please save this email 📧
2️⃣ I will shortly be sending out a subscriber survey. This will take 1-2 minutes and hopefully lets me know what works and what can be made more relevant.  🙏
In this Issue
🧐 Thoughts - It is all happening in Ag Retail
🗞 Relevant News [Vendease, Traction Ag, Hillridge Technology, Federal Bank (India), Telesense acquired by UPL, Koltiva ].
The end of the beginning for Fintech in Ag retail
Embedded finance and retail go hand in hand and while I have touched upon embedded finance a little, I have not specifically delved into Ag retail.
Fortunately, the Lavoro and TPB proposition to combine an ag retail footprint in Brazil (Lavoro) with TPB (The Production Board) an agtech investment holding company, brought this into sharp focus.
Why? The business combination is centred on three main pillars - acquisitions, organic growth and increased service revenue, with the latter being dominated by financial services.
The financial services play wasn't surprising exactly, but it was the moment when it seemed like ag retail and finance was everywhere.
There were several company partnership announcements and I even published a specific piece on two of the innovators in Latam - Agree.Ag and Traive Finance. It was everywhere.
Even if this merger to IPO does not happen as proposed, then I think it will be end of the beginning for ag retail and fintech because the mere publication of the roadmap points to where ag retail and agricultural finance is going.
Let's discuss this alongside:
✳️ The Agri Fintech Stack
✳️ TPB and the end of the beginning?
✳️ What to look for next?
✳️ Take your positions
Agri Fintech Stack
The Agrifintech stack I published in mid 2021 is back again!
In this sublime report from Bain & Co on Embedded Finance they refer to embedded finance as a "non financial software platform providing an adjacent financial service" and cite services from banking, payments, insurance, lending to tax reporting.
Ag Retail is one of the perfect non financial platforms that Bain refer to and is a sweet spot for the Distribution layer in my stack above.
"We already have the customers" spending approximately $56bn per annum in North America alone according to my calculation (below). Digital ag retail is where the agri fintech opportunity is, at 17% of the total market in North America and worth $9.5bn.
Here the adoption dynamics are changing fast and will continue to move in one direction i.e. 📈.
TPB and the end of the beginning?
So what set me off on this particular journey?
The above slide in the Lavoro presentation was the exact second that things clicked. For context, there were 3 routes to growth in their proposal - Organic growth, Acquisitions and New Value, which is summarised above.
The slide tells us Lavoro are happy with their current credit underwriting process but they want to expand this financial conversation with their clients using their agricultural finance footprint as a wedge into crop insurance, grain derivatives, other credit and carbon.
🆗 There are companies providing fintech solutions to ag retail and I've recently cited Growers Edge as one that is forging ahead in partnerships with co-operatives in the US. 🤷‍♂️
🆗 Existing providers such as Nutrien provide in house finance for online and offline channels so maybe this is not a giant leap. 🤷‍♂️
🆗 In other markets such as India, we see digital penetration and embedded credit regularly. 🤷‍♂️
So what is the big deal?
The plan to grow services revenue - as mapped out above - is Embedded Finance 101.
It is deliberate, calculated and proactive. It is a business shooting for growth, not reacting to changes in business as usual.
✳️ We have gained a sneak peak into how agricultural finance will play out in coming years.
It will begin in digital channels, with ag retail as a major one.
The financial service providers who are primed for this are those that will begin cultivating the coveted long term relationships.
✳️ The playbook that has worked in markets such as India, is starting to play out in developed markets, in this case Brazil.
Will others take a similar approach? More below on that.
✳️ In the next 12 months, if the subsequent TPB transaction happens we could have 2 listed entities pursuing this combined strategy of ag retail / digital / embedded finance to set some benchmarks around the model globally.
It feels like we are getting closer to the end of the beginning for fintech in ag retail.
🆗 The other potential listed entity is Farmers Business Network and I have no information on this other than 💯 hunch.
---
I have obviously cherry picked the pieces I think are relevant to Agri Fintech. However:
♦️ Alexander Reichert from AgVend gives his thoughts on the topic in this LinkedIn post.
♦️ Shane Thomas gives his overall view on the combination so you should check that out here too.
What to look for next?
These are some of the things that I think are worth keeping an eye on.
1️⃣ Nutrien Financial
I dug into the Nutrien Annual Reports and thought these were relevant metrics for this conversation ⤵️
According to their 2021 Financial Statements, they have a market share of 22% of ag retail in North America, sizing the market at $56bn. Digital sales represent 17%, which let us assume is the benchmark for the entire market and quantify at $9.5bn. That is high!
We can also see the Nutrien Financial business, which was only formalised in 2020, is growing steadily in terms of Receivables.
Nutrien Financial is a sales enablement tool for the overall business but I suspect as the digital channel continues to grow, the Receivables will grow too.
Why? It increases checkout conversions. The Bain study cited above expects this type of embedded lending to increase 5 fold between now and 2026.
I'm not convinced Nutrien Financial will pursue this aggressive growth but the overall trend will hold - it will increase with digital checkouts.
Unfortunately, we can't tell from the above information so we need wait and see.
2️⃣ Farmers Business Network
As above, it would be interesting to see an IPO to shed some light on the combined ag retail / digital / finance model. [Whether an IPO happens or not is a different question].
Currently, they are a private company so nobody outside the company knows what their revenue is. However, I'm going to attempt an educated guess for a range. Here goes:
⦿ In January 2022, FBN launched the Regenerative Agriculture Finance Fund (RAFF) with the Environmental Defense Fund. This had an initial facility size of $25m which would be used for pilots, include FBN members and act as an operating credit line
The pilot onboarded 30-40 farmers according to the link above.
⦿ Over three years, the fund will scale to $500m, which I am taking to mean the end of 2024.
This operating line will cover input, rents and in season equipment costs.
If we ignore any other credit funds that FBN can use to facilitate input sales, then we could say the absolute maximum sales will be $500m and the minimum would be $100m using an estimate of 20% of operating costs going towards inputs.
That is a wide range but it gives something to work with and build on. I'd love to know what you think.
Bottom line - in terms of digital and financial enablement of Ag retail, FBN are probably the biggest hybrid play so far.
Take your positions
As this niche sector moves to the next phase, I don't think we will see Nutrien, FBN or TPB acting as Challenger Banks in agricultural finance.
What we will see - hopefully in the public market domain - are companies taking their positions in the stack.
The Challenger Stack > Challenger Bank.
In the case of Ag retail you might have a financial stack that looks something like this:
▶️ Distribution - Digital Ag retail
▶️ Analytics - Ag retail data, Data aggregation, AI etc
▶️ Technology - Payments, Satellite imagery, precision agriculture
▶️ Products - Risk management, Insurance, Carbon
▶️ Funding - Crowdfunding, institutional investment, securitisation
Someone could own the entire financial stack or parts of it.
It could be a bank, an alternative financial institution, a technology company or a distribution platform.
There are lots of companies already playing in these roles and I suspect things will develop quite quickly from here, even if a TPB or FBN listing does not happen.
It is the end of the beginning for fintech in ag retail.
📰 News
⦿ Vendease have raised a significant $30m split between $20m Series A equity and $10m debt facility to expand its' lending business.
💭 I really like this demand driven model and was fortunate to speak to Vendease last year in the "Everything platform for restaurants" I put out. I'm delighted for their success as I feel they are 'humble, head down' kinda people.
⦿ Traction Ag announce a $3m Seed round to further expand their cloud based accounting system.
💭 Traction have been around for 12-18 months-ish and it feels like they have already accomplished a lot on the product front. This investment will go towards further product development and expansion.
⦿ In the Agri Insurtech corner
⦿ Telesense has been acquired by UPL for their post harvest technology business DECCO.
🧐 Telesense caught my attention last year for their technology to help verify the quality and quantity of grains remotely. Think remote collateral management.
⦿ Lande a Latvia based crowdfunding platform for agriculture have raised a €550k seed round.
I 💚 this for two reasons.
More innovation in Europe which can only be good.
More crowdfunding. When these companies get the model correct, they can really start to evolve into serious innovators. Just look at AcreTrader in the farmland investment space.
⦿ Federal Bank in India launch the instant Kisan Credit Card. This initiative was spearheaded by the Reserve Bank of India's Innovation Hub, with Federal Bank as an implementation partner.
This is notable as it involves the Central Bank stepping in to this market, albeit for underserved rural customers and is a tech enabled solution to the problem involving electronic KYC (know your customer) and eSign.
eKYC and eSign will certainly enable efficient onboarding. However... things don't end there as funds disbursed need to make their way back.
🧐 In the recent past there have been significant efforts from other lenders in India to digitise their Agricultural finance operations, including Yes Bank and State Bank of India, by partnering with Agtech companies and I wonder if this joint initiative will eventually reach out to Agtech partners.
And finally...
⦿ Requesting licence to call Salesforce an Agri Fintech after launching a carbon marketplace?
No, not really. This article is a good summary of the Salesforce announcement but stops short of addressing the main problem it identifies - a lack of supply of carbon credits.
🧐 There are marketplaces. Why not just help develop the ecosystem around them?
*** If you operate in the sector and want to share updates, please do as I am more than happy to receive these.
THANK YOU!